Realty Expressions Real Estate Services

Horse Property in Prescott, Arizona and the surrounding areas.
Specializing in Horse Property, Ranches, Mini-Ranches & Acreage in Prescott, Arizona area (Chino Valley, Paulden, Williamson Valley, Prescott, Prescott Valley, Dewey)
Trudy M. Zeiler, Designated Broker, BPO Certified ~ Direct: (928) 636-9380 ~ Fax: (928) 636-1812
List with me and your property will be featured in
Arizona Horse Connection Magazine until it sells!


FEATURED HORSE PROPERTIES - Scroll down for photos & details

Satisfied clients'
Testimonials



High Chaparral Ranches Acreage
• 5 Acre parcel with well
• 6 Acre parcel
Parcels are adjacent & can be sold together

Gorgeous Mountain Views. High end community with site-built homes only. Very horse-friendly area. Easy access to Phoenix & 10 minutes to Prescott Valley for all amenities.
SCROll DOWN FOR DETAILS



YOUR PROPERTY COULD BE FEATURED HERE!

LAND LISTINGS:
Scroll down to
Land - Land
Land - Land
to see raw land listings

Various Land parcels from
From $3,000/acre
38 acre parcel can be split
into 2-acre lots

Crossroads Ranch - Prescott, Arizona
• 22.86 Acres with good producing well, all paved roads
• 16 Acres with gorgeous views-Owner Financing
SCROLL DOWN FOR DETAILS


Las Vegas Ranch - Prescott, AZ -
Owner Financing available with as low as 10% down at 6.5% interest - various loan packages available
Lot 72-1 - 14.3 Acres $171,600 (with well)
Lot 72-2 - 14 Acres $ 168,000
Lot 72-3 - 10.34 Acres $124,000

SEARCH THE PRESCOTT AREA MLS LIKE A PRO....
Customize your search to find exactly what you want!
Click here for HELP on how to customize your search

Click Here to Search for all Residential Horse Properties!
Click Here to Search for Raw Land/Acreage
Sellers!
Do you have a horse property in the Prescott, AZ area that you want to sell? Let me evaluate your horse property and give you my opinion as to its current value. (I am BPO Certified.) List your horse property with me and it will be advertised on this site and various web-based medias to get the word out to thousands and thousands of horse people throughout the country. My personal facebook page features my listed properties and I have a business facebook page, Horse Property in Prescott, AZ that will give your property extra exposure!! Your property will also be advertised on a full page color ad in the Arizona Horse Connection Magazine every month until it sells!
I have been a Real Estate Broker since 1978! And I am the Designated Broker/Owner for my company, Realty Expression. I personally handle every aspect of each sale. I answer the phone regardless of whether it is on a weekend, or after typical business hours. Showings for your property will be scheduled directly through me, and not through an impersonal showing desk. Give me a call to see what real personalized service is all about! Take a look at some of my Satisfied Clients' Testimonials.

Crossroads Ranch ResidentialHorse Properties:
Various horse properties/ranches in Crossroads Ranch:
These properties range in size from 8 acres to 36 acres
Homes range in size from 1,500 sq. ft. to 4,795 sq. ft.
Prices range from $539,000 to $1,098,000
Call Trudy at 928-636-9380 for details.


LAND - LAND - LAND - LAND - LAND - LAND -LAND - LAND - LAND - LAND - LAND - LAND -LAND - LAND - LAND - LAND - LAND


Prescott, AZ

MLS # 1015773 Parcel #306-47-196C Crossroads Ranch - 16 Acres with gorgeous views! BACKS TO STATE LAND FOR ENDLESS RIDING!!
Owner financing availablewith minimum 10% down, various loan packages available, 6.5% interest.
All underground utilities, power to lot line. Mature vegetation with juniper, piñon, pines & amazing 360° views. Multiple bulding sites. $168,000.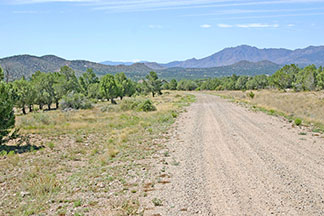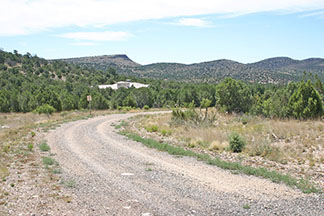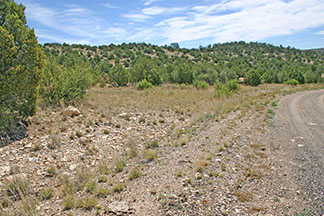 Prescott, AZ

MLS #1010372 Parcel #306-35-231G - 22.86 acres in Crossroads Ranch with great producing well. Power to property line, all underground utilities. Just one land parcel from state land for endless riding. All paved roads, beautiful view of Granite Mountain and surrounding hills. Located on south side of Dillon Wash Road where it intersects with Rambling Road. Crossroads Ranch is an open range 5,000 acre premier equestrian community. Flat and usable parcel with lush natural vegetation of piñon, mesquite and some pine trees. HOA primarily for road maintenance. $249,000.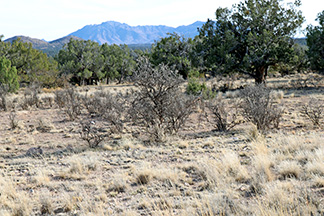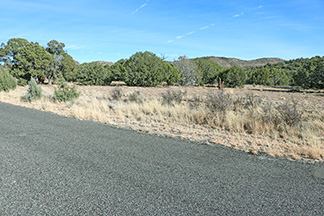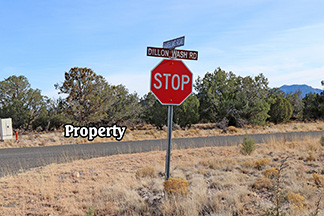 Prescott, AZ - Las Vegas Ranch - Gated Equestrian Community - ( Lot 72-1) 14.3 Acres with 20gpm well $171,600 •( Lot 72-2) 14 Acres $168,000 •( Lot 72-3) 10.34 Acres $124,000
All 3 lots are contiguous & can be sold together - all have multiple gorgeous building sites. All paved road. Mountain views in every direction.
OWNER FINANCING AVAILABLE with minimum 10% down, 6.5%, various loan packages available.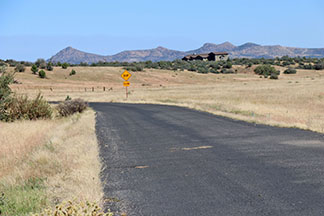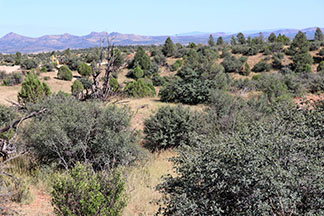 Prescott, AZ area

MLS #1013879 & MLS #1013880 - 5 Acre parcel with well (1.76 gpm) - $43,750 + adjacent 6 Acre parcel - $52,500 in High Chaparral Ranches, Mayer, AZ. If both parcels are purchased together, total price is $94,600. Gorgeous mountain views. Community is high-end site-built homes only (minimum 1,500 sq. ft.) "Horse-friendly" community. Easy ride to State Land for NO TRAILERING. Easy access to Phoenix via Hwy 89 to I 17. 10 minutes to Prescott Valley for all amenities.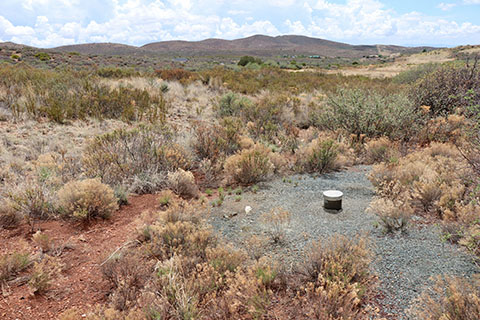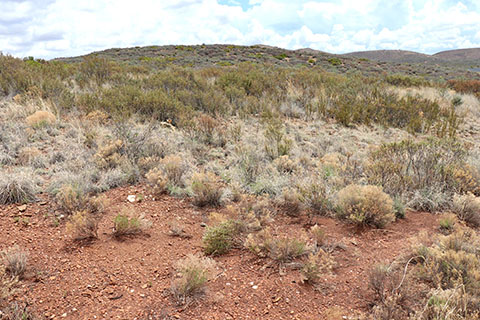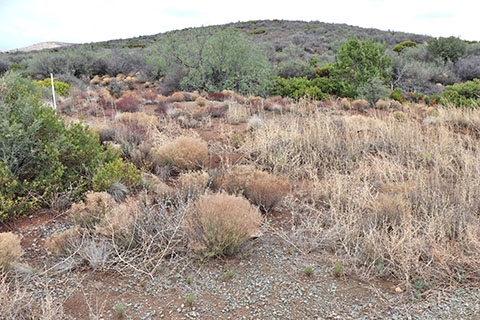 Prescott Area

MLS #998525 - Land parcel - 38.45 Acres (# 306-40-006N) & 5.2 Acres (#306-41-105) located off Hwy 89 & Sweet Valley Road. Gorgeous meadows, rolling hills, mountain views in several directions, several perfect building sites. Power is at the south property line & has been brought up to the middle of the parcel. Total 43.65 acres offered at $130,950 ($3,000/acre). The 5.2 acre parcel abuts State Land and must be sold with the 38.45 acre parcel. Great water area & located near the headwaters of the Verde River. No trailering necessary - ride on or off the property to State Land. Buyer can split down to 2-acre lots.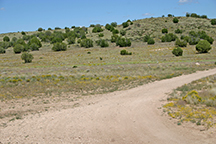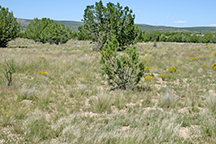 Williamson Valley Ranch Residential Horse Properties:
Various horse properties/mini-ranches are available in Williamson Valley Ranch
These properties range in size from 3 acres to 6 acres
Homes range in size from 1,500 sq. ft. to 4,795 sq. ft.
Prices range from $499,900 to $889,000
Call Trudy at 928-636-9380 for details

Prescott, Arizona

MLS #1010191 -Parcel #100-08-005H - 7 acres in Williamson Valley Ranch - Gorgeous parcel that has a large portion of flat land which gradually slopes up the hill. Lots of fantastic building sites that would provide unbelievable views of Granite Mountain and the homes' lights down below. Rectangular parcel approximately 300 x 1000 with a slope of about 250' in elevation going up the 1,000' distance - not steep, just a nice gentle slope up the hillside. Quiet acreage with a rural feel, but only minutes to all amenities. All paved roads. HOA for road maintenance. $119,000
TEMPORARILY OFF THE MARKET .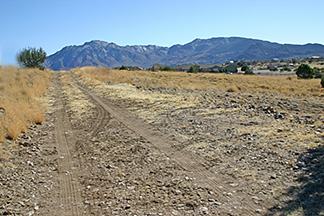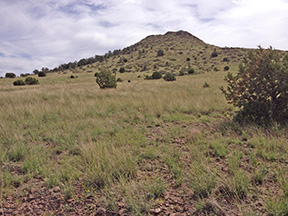 SOLD
Prescott, AZ

MLS Prescott 1008617; MLS Phoenix 5701412 -
WILLIAMSON VALLEY RANCH - 3.15 acre land parcel zoned for 6 horses. All paved roads. Good perc test. Needs well & septic, and ready to build your dream mini-ranch. Popular subdivision with lots of "horse people." Site-built only - 1,500 sq. ft. minimum. Mountain views, gorgeous homes on either side of this parcel #100-09-017B. HOA $492/year for road maintenance only. Close to shopping, schools and banking. $87,000 Call Trudy for CCRs & more information or a private tour. SOLD
SOLD
Prescott, AZ area

MLS #1002732 - Located in Chino Valley, AZ - Perfect weekend get-away or summer retreat- 1.05 acre horse property - Less than a 5-minute horseback ride to state land! 3BR/2BA cute mfg home, shed/tack room, 3-sided run-in, large fenced corral. Mountain views in every direction - Look at Granite Mountain from the front yard. Large laundry room has door to small back porch to take in the mountain views. Garden tub + separate shower in master bath. Zoned for 2 horses. Rural feel & quiet road but only 10 minutes to all amenities in Chino Valley. Refrigerator, washer and dryer included in sale. Some furnishings may be available under separate bill of sale. Now offered at only $150,000. SOLD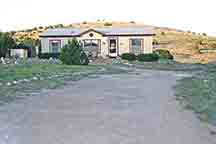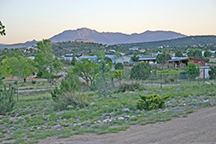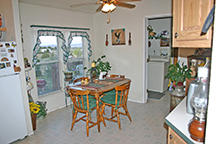 SOLD
Prescott Valley, AZ

Antelope Meadows Horse Property on 2 acres. 3BR/2BA home with lots of upgrades. Samsung Refrigerator, Washer and Dryer, and Hot Tub stay. Fireplace, 3 car garage ,nicely landscaped front yard with pond. Pipe rail fencing with no-climb, 3-stall Barn with large turnouts, several large arenas, 40' Round Pen. Horse-friendly neighborhood. Off Antelope Meadows (all paved roads) to Acre Way (first road after entering Antelope Meadows. $319,000. Under contract in 1 day for full listed price! SOLD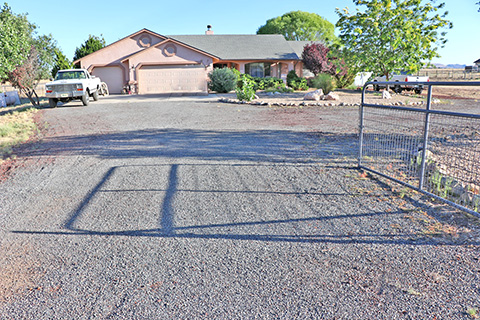 Prescott, AZ area

MLS #1003436 - 9.1 Acre Horse Property in Rimrock with complete Horse Set-Up - Paulden, AZ just north of Prescott, AZ
3,904 sq. ft. custom home - 3BR/2BA, 1,150 sq. ft. game room, eat-in kitchen + dining room, 4-car oversized garage; 4-car carport attached to workshop, RV carport/hay storage; RV hookup & cleanout area for overnight guests. Electric gate & perimeter fenced with pipe-rail & no-climb; 2,440 sq. ft. 5-stall block Barn with turnouts, huge tack room + feed room with sink & toilet, loafing shed, round pen, several large fenced arenas; 4,000 sq. ft. workshop + 800 sq. ft. 1 bedroom apartment; Koi pond; Solar panels (owned) for house & barn. Adjacent to State Land for endless riding - no need to trailer. All paved roads, no HOA! Call for more information or a private tour. Offered at $974,900. Click here for video of property Temporarily off the market.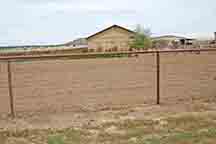 Horse Boarding in Chino Valley (Prescott, Arizona area)
Click here for a Photo Gallery of Boarding Facility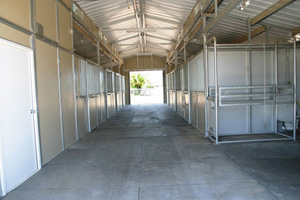 Large arena, turnout area, round pen, tack room, wash rack with heated water, vet stock available for use. Other services include blanketing, feeding supplements, being available for vet and/or farrier. Limited spaces available. Lessons & training also available. $ 375+/- per month - Inside barn stalls with runs, includes heated auto waterers, fly spray system, alfalfa hay & pellets fed twice a day, stalls cleaned twice a day.
$275 per month - Large outside pens with shade, alfalfa hay & pellets fed twice a day Near Road 3 North & Road 1 East in Chino Valley. email - info@azhorseconnection.com